***OFFERING TO THE GENERAL PUBLIC***
We are pleased to announce that we have just completed the purchase of all the rights, title and interest to all the equipment, fixtures, inventory, personal property and real estate of Suwannee River Log Homes in St. Augustine Florida from its lender First Federal Bank.
Suwannee River Log Homes was one of the leading suppliers of cypress log home packages in Florida and the South East.
This acquisition becomes Log Cabin Homes second location in the state of Florida which reinforces its strategic position as the nation's largest cypress log home manufacturer.
The asset purchase of Suwannee River Log Homes brings a once in a lifetime opportunity to purchase a brand new cypress log home package at an incredible discount of 50% off.
CYPRESS Log Home Packages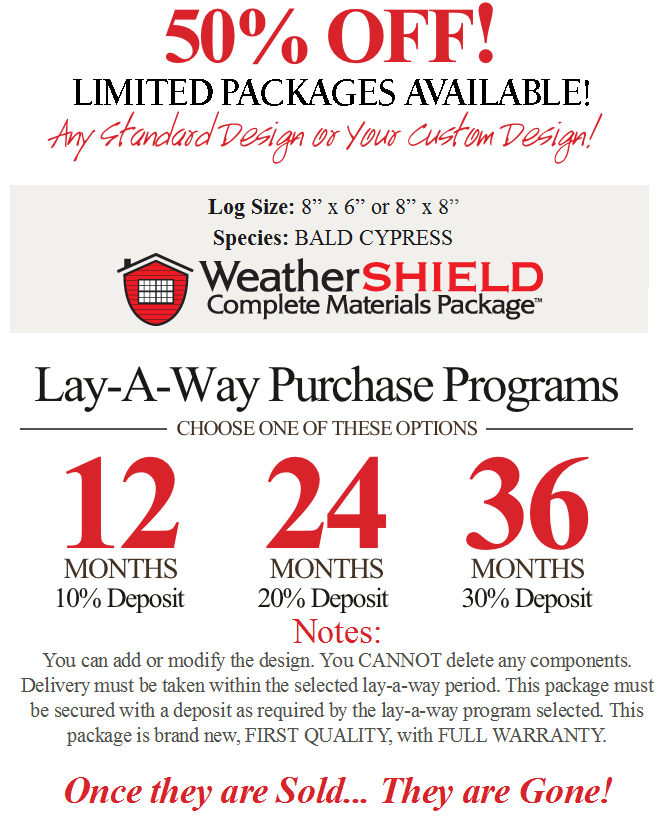 The Original Log Cabin Homes Has the Power to Deliver!
We have…
· Multi-Million Dollar Inventory!
· Three Log Cabin Mills!
· Billion Dollar Buying Power!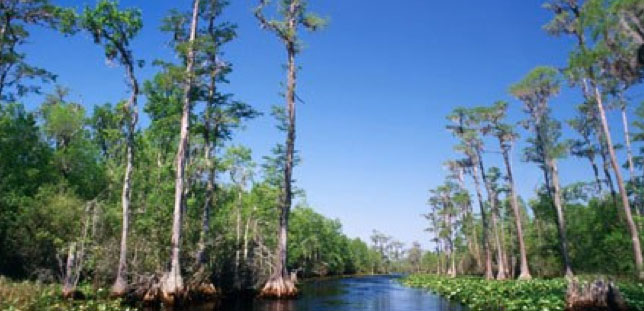 Cypress, Wood Eternal

At Original Log Cabin Homes, we use only the finest timbers for our line of Cypress log homes. Not only does Cypress lend a unique look to our homes, but offers unique properties to better suit your building environment. Our Cypress logs are graded by one of seven full time employees who are Log Home Council Certified. Cypress is a hardwood with excellent durability making it one of the most dependable choice of species for log homes.
Cypress, like Cedar, is naturally resistant to rot and insects. Aside from its beautiful grain, It also has a natural preservative called cypressene. Cypressene is credited for preventing the growth of the fungi that causes decay. It is this same chemical makeup that makes Cypress more resistant to insect infestation than pine. Its light color contrasts Western Red Cedar's reddish brown hue and accepts most wood finishes with excellent results.