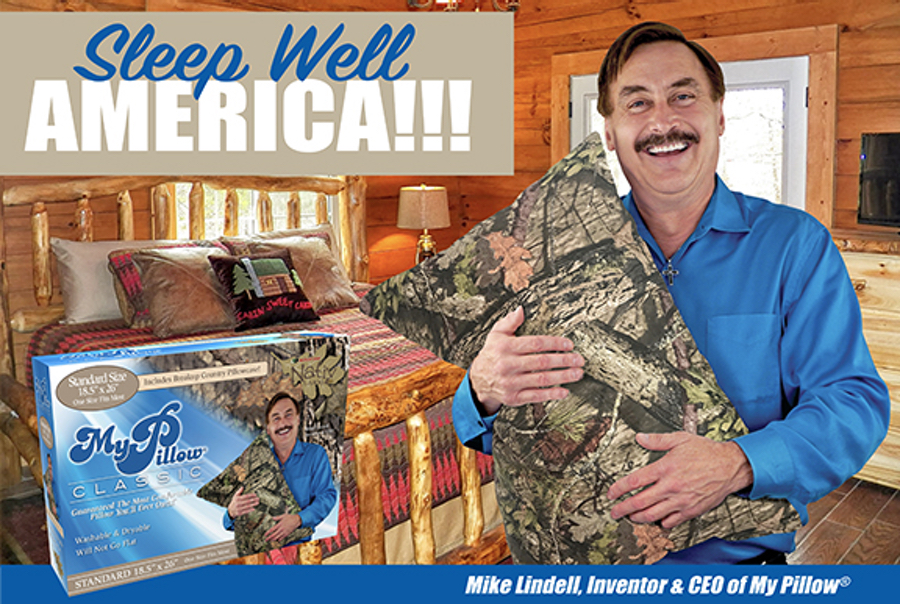 The
Sleep Well
America
Promotion is on!
Purchase any Log Home Package and receive, as our FREE GIFT TO YOU,
Two Mossy Oak Nativ Living® Edition Pillows
for each bedroom in addition to our exciting new promotions!
See your Log Cabin Homes Sales Representative for all the details!
See the Press Release below
January 31, 2020
Press Release
"Sleep Well America" Promotion
Log Cabin Homes joins in the celebration of the new partnership of Mossy Oak® Nativ Living™ and My Pillow® by the launch of its "Sleep Well America" Promotion, which gives away, as a Free Gift, two Mossy Oak Nativ Living Edition My Pillows for each bedroom with the purchase of any log home package.
The new partnership launches an all-new collection from My Pillow featuring the revolutionary comfort the brand is proven and known for with new outdoor-themed designs and Mossy Oak Camo Patterns.
Their new offerings consist of a wide variety of bed sheets, pillows, pet beds, and more. Among the elegant Mossy Oak Nativ Living designs, several products feature the options of America's No. 1 Deer Hunting and Waterfowl Hunting Camo, Mossy Oak Break-Up Country and Shadow Grass Blades. Mossy Oak has earned this #1 title for four consecutive years.
The Original Log Cabin Homes is the Official Log Home Of Mossy Oak®.