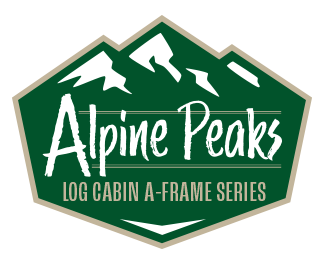 The Original Log Cabin Homes is proud to introduce a revival of the iconic original log cabin A-frames, a fusion of innovative design and timeless charm, taking architectural enthusiasts and nature lovers back to the roots of rustic elegance.
Inspired by the simplicity and functionality of traditional 70s-80s A-frame log cabins, the Original Log Cabin Homes captures the essence of classic design while incorporating modern amenities and sustainable materials. These structures are designed for individuals seeking a retreat that seamlessly blends with the natural surroundings, providing a serene and cozy haven in the heart of nature.
Each A-frame cabin is meticulously crafted using high-quality, timber and materials, ensuring durability, Eco-friendliness, and a distinct aesthetic appeal. The architectural design offers a spacious, open concept layout with high ceilings, large windows, and a striking A-shaped roof, allowing for an abundance of natural light and a connection to the outdoors.
These cabins are designed for versatility, catering to various needs, whether used as a vacation getaway, a cozy guesthouse, an artist's retreat, or a tranquil home in the woods.
Key features of the Original Log Cabin A-Frames include:
Environmentally conscious construction methods
Customization options to suit individual preferences.
Integration of modern amenities while maintaining a rustic appeal
Ample natural light and a strong connection to nature
Click images to view Floor Plans (PDF)