Don't Want to use Your Cash?
Have an Extra Vehicle?


Now you can use the dollar value of your
Car, Truck or Classic
vehicle for trade on part or all of your
deposit on your Log Cabin Homes Package.
Why trade in your vehicle: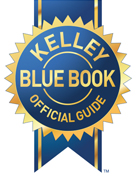 Vehicles often sell by owner for less than Kelley Blue Book Value.
Turn a hard asset into Cash.
Avoids the hassle of selling to a friend or another consumer.
In most cases, no automobile dealer will purchase your vehicle unless you Purchase another vehicle.

Allows you to lock in on select purchase discounts / incentives prior to financing being available.
Upon request, Log Cabin Homes will have its Motor Vehicle Dealer Representative call you for a short information gathering interview. They will then advise you, based on the information given, the published Kelley Blue Book trade-in value.
Ask your sales representative for more information!
Includes Classic Vehicles. Vehicles value is based on its condition as published in the current Kelley Blue Book trade-in value at the time of vehicle delivery to Log Cabin Homes. Must have Free and Clear Title. Log Cabin Homes reserves the right to refuse this promotion for vehicles that do not meet Log Cabin Homes trade-in inspection standards.