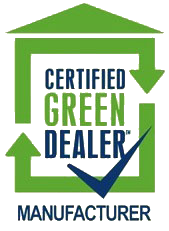 The Original Log Cabin Homes is pleased to announce that it has achieved Certified Green Dealer™ status, as a log home manufacturer, after its staff participated in voluntary educational training and testing on good green building techniques and green product choices in lumber and building materials.
The Certified Green Dealer Program was created under the auspices of LBM Journal, a national trade magazine serving the lumber and building material industry. The Program is based entirely on demonstrated understanding by lumber dealer personnel of "best practices" building science and green building basics.
A lumberyard or building material dealer / manufacturer can become a Certified Green Dealer™ if 75% or more of its sales personnel participate in a series of Web-based training videos (and pass seven tests and a final exam) about building basics, green building, and green building products. Log Cabin Homes elected to have 100% of its customer service staff to be trained and certified under this program.
Official designation underscores our commitment to understanding and promoting good green building techniques and greener product choices when developing a log home or cabin.
This national training Program is the first of its kind in North America to provide lumber and building material dealer / manufacturer personnel with educational information about green building basics, and it requires that participants view online video modules and take rigorous tests to demonstrate knowledge of green building techniques and green product choices.
"We're very pleased to have achieved the Certified Green Dealer™ designation," says Tom Vesce, President and Founder of The Original Log Cabin Homes. "Investing in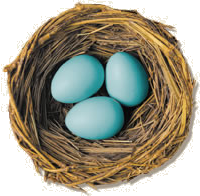 this training for our sales & customer service staff helps show our commitment to helping our customers make good choices for the environment, and in doing our part to recommend more earth-friendly products. We also want to make sure that we help educate our customers about 'best practices' in building techniques so that their building projects are both energy-efficient and make the best use of our resources."
To learn more about the Certified Green
Dealer™ Program, visit:
www.CertifiedGreenDealer.com
Or call 877-LBM-GREEN.
Log Grading is
Green

Our log grading program is at the heart of our quality assurance controls and good stewardship of the forest resource. The log grader selects the appropriate use of engineering stress levels associated with a particular grade, size and species of log: thus resulting in the most efficient utilization of building logs and timbers at their highest rated capacity.
Whether the goal is to save fuel, save the planet or a little of both, American homeowners are increasingly going green. And while the average household spends $1,900 a year on energy, log and timber home owners typically report that they spend far less than their neighbors on heating, air conditioning, hot water and electricity. In this white paper, Today's Log and Timber Homes Go Green (PDF), prepared by the Technical Committee of the Log and Timber Homes Council, you can discover a variety of strategies for reducing costs and the impact on our planet.
We Use Every Part of the Tree

Tree Bark - is processed into Mulch.
High Quality Wood - is milled into our Certified Graded Logs.
Low Quality Wood - is sold for Utility Buildings & Barns and to the crating & packaging Industry.
Waste Wood - is processed into wood chips which are primarily used for landscaping.
Wood Shavings - are sold to the Horse, Turkey & other live stock breeders.
Green Outlook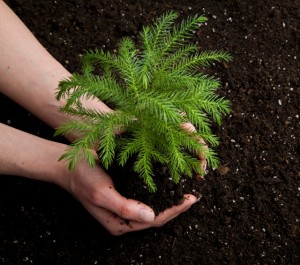 A log home's shear beauty and strength combined with superior energy efficiency and durability of a log home make it one of the best bases for the national push to go "green." For many years Log Cabin Homes has been committed to protecting the environment and our bountiful American forest resources as a log home manufacturer.
Our role in preserving the legacy of log home living and as a log home manufacturer demands that we take a leadership position in efforts to maintain and expand our precious natural resources.
We support reforestation programs through the Sustainable Forestry Initiative.

With our dedicated partners we help to plant over 1.5 billion seedlings in the United States each year. These efforts include the reestablishment of appropriate species to ensure continued healthy ecological diversity while meeting the needs of wildlife and industry.
By taking these proactive steps to achieve success in conservation and renewal, we are striving to help preserve the natural heritage of log home living and the pioneering American spirit for future generations.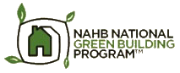 For More Information on "Green Housing.
Visit www.nahbgreen.com



Stewardship
Respect for the environment is
nothing new at Log Cabin Homes.
For generations, its been part of who we are.Our penchant for good forestry practices began
simply because it was the right thing to do.Now it's a matter of promoting sustainability.Log Cabin Homes is committed to providing long lasting, energy efficient, environmentally responsible building products to all our customers.