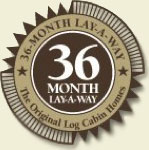 The Original Log Cabin Homes offers the easiest way in the industry to purchase a log home or cabin. Our log home packages can be secured with as little as a 10% deposit under our 36-month Lay-A-Way program. Your deposit protects the terms of the agreement and freezes your log cabin home materials at current prices. This program provides you the option of receiving your delivery anytime up to three years from the date of order.
Advantages of a 10% Deposit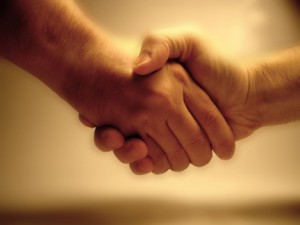 The 36-Month Lay-A-Way protects the terms of the promotion selected of available log home packages.
Freezes your purchase price and protects against future price increases for up to 3 years by placing an additional 10% deposit at the end of the first and second year.
Provides you the option of taking delivery anytime up to 3 years from the order date of your log cabin kit. However, The Original Log Cabin Homes Ltd requires a minimum of 45 days notice before delivery date.
Purchaser may make design changes or change home model selection prior to final milling date (minimum 45 days before delivery date) for log home packages.
Allows you to receive your preliminary blueprints to begin planning, changes and mortgage loans, etc.