At Original Log Cabin Homes, wood is the core of our business. As a log home manufacturer, an appreciation for the inherent beauty and versatility of wood coupled with our pride in craftsmanship is apparent in each of our log homes. From initial wood selection to final custom details, Original Log Cabin Homes are designed and milled with the attention to detail and quality that has made us the company of choice for people around the world who want to enjoy log home living.
We're proud of our reputation as a log home manufacturer and even prouder of all of our satisfied customers who are living their dreams in an Original Log Cabin Home.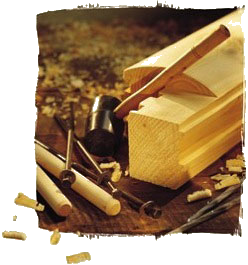 There's a difference between simply making a house and creating a home designed by a log home manufacturer to fit your life.
We believe our commitment to genuine American craftsmanship makes Original Log Cabin Homes a superior choice in today's market.