Size and Experience Matters
1970's Class of Industry Veterans which includes Tom Vesce who started in 1973 all the way to 81 year old Jules Springborne who is a Senior Corporate Sales Representative
Pictured Above, Front Row, Left To Right: Tom Vesce – President, Gene Avery, Barbara Muller, Marylou Batten, Dorothy Joyner, & Harry Edwards. Back Row, Left To Right: Bobby Edmundson, Bryant McNeil, Donny Parker, JR Hamlett, Richard Vick, R. Gary Glueck & Jules Springborne.
In any business, there is no substitute for tenure and experience.
Industry leader Log Cabin Homes has by far the largest staff of tenured experience people in the industry. This May 21, 2009 gathering of current Log Cabin staffers who began working in the 1970's is what, in part, distinguishes Log Cabin Homes from the rest of the industry. This 1970's class of industry veterans combined with the larger classes of Log Cabin staffers who started in the 1980's and 90's positions Log Cabin Homes with the largest and longest tenured Log Homes Industry staff in the world.
Employee Spotlight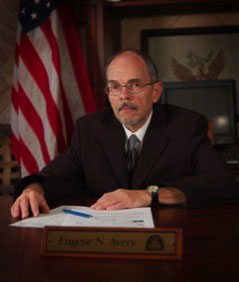 By unanimous vote of the Board of Directors, Eugene N. Avery has been appointed Treasurer of Log Cabin Homes Ltd.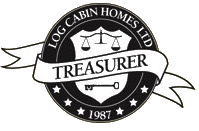 Eugene is an industry veteran and is a long time assistant controller of the company. He will continue his role of Assistant Controller in addition to his role as Treasurer.
Eugene has been the "go-to" man in the organization for several decades!
The Board of Director and employees congratulate Eugene.
Community Outreach
Some of the organizations that receive financial support and thousands of volunteer hours each year from Log Cabin Homes and its employees!