The log cabin of the American frontier started out as basic shelter, built with the materials and tools available. It was a simple solution to the bare necessities. Those primitive hand-hewn log cabins of the frontier have undergone an amazing transformation.
Log cabins of today combine tradition with technology, imagination, and ingenuity in their log cabin construction. At Original Log Cabin Homes, computer-assisted log home design and manufacturing processes make it easy for us to create a variety of log homes to suit any style.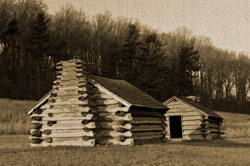 In our collection, you'll find log cabins suited to almost any lifestyle or aesthetic sensibility. Whether you're a do-it-yourself type or ready to work with a professional log cabin builder, technical support and detailed instructions from Original Log Cabin Homes make it simple to get started.
When you're ready to begin your American Adventure, we're ready to help design a log cabin plan for you. Bring your imagination, and let's get started on the log cabin plan to suit your needs.
The legacy of the American log home – beauty, simplicity, and quality natural materials – has been brought up to date with the latest in technology and log home design. That's the essence of an Original Log Cabin Home....
In 1987 our company started in Rocky Mount, North Carolina with one simple goal: To manufacture the best log houses in the world.
Traditional concepts combine with state-of-the-art technology and techniques in all of our designs, bringing together the best of old and new in a variety of comfortable, affordable, and infinitely variable designs. Our extensive selection of log houses includes something to match almost any budget or taste, and our understanding of the possibilities of log home construction allows us to maximize the beauty, versatility, and energy efficiency of natural wood in each of our Original Log Cabin Homes.
I personally invite you to join me on a tour of some of our most splendid Original Log Cabin Homes. By touring our web site you will find all the information you need to help you embark on your next Great American Adventure.
You will learn about the advanced design and log cabin construction techniques that make today's Original Log Cabin Homes. You will pick up decorating and detailing ideas from other log home owners. We will show you a complete range of existing floor plans and spark your imagination to create your own log cabin home.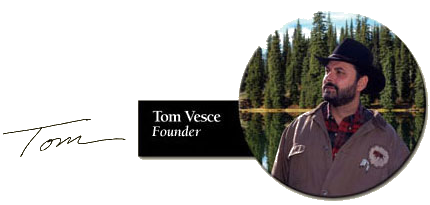 So, if you are ready to start your Great American Adventure, sit back, enjoy the ride, and let us show you how to make your dream of owning an Original Log Cabin Home a Reality.
"Our Business Is Our Passion!"