Designing the Great American Dream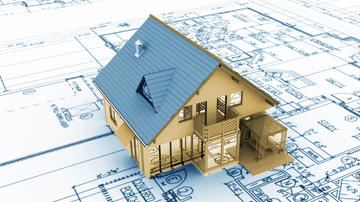 Thank you for visiting MyLogCabin.com! We are proud of all our featured designs and standard floor plans at The Original Log Cabin Homes, but perhaps what you have been imagining is a little different. The Original Log Cabin Homes has your log home design solution! We offer "custom" log home design services to create the home of your dreams!
Today's log homes offer the modern amenities and luxurious features available in any other home. With The Original Log Cabin Homes, you can choose the architectural details that you desire when deciding upon your log home floor plans. The Original Log Cabin Homes can customize your log home with windows, doors, fixtures and special accents.
In addition, you may include special roofing, custom decking systems and coordinating companion structures such as barns or garages in your house plans so the log home builder can complete everything at the same time.
Our log home design team will work with you to transform your basic ideas, dreams and needs into a home with the features you want. Our home log design process is is completely computerized and allows design flexibility. This Computer Aided Design Process is referred to as "CAD". This process renders your house plans into a complete set of preliminary blueprints for your review. These blueprints include scaled CAD log home floor plans and exterior elevations plus a complete list of specifications. You can then make any number
of changes to your log cabin plans before the log home builder begins construction. After revisions are made, we will send you "final" preliminary blueprints which are suitable for loan applications and log home builder quotes.