There's something timeless and enchanting about log cabins that transcends generations. The rustic charm, the warmth of natural wood, and the connection to the nature makes log cabin homes a popular choice for those seeking a cozy retreat. If you're considering building your own log cabin, the journey begins with the blueprints-the detailed plans that lay the foundation of your dream home. Together we will delve into the world of log cabin home designs, exploring their significance, key considerations, and some inspiring design ideas.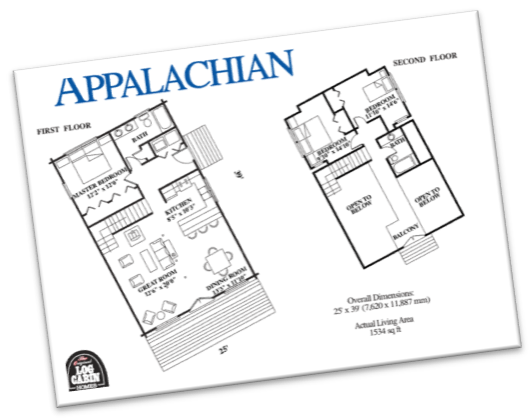 The Significance of Log Cabin Designs
The designs serve as a roadmap for your log cabin project, providing a detailed and comprehensive plan for the layout of your dream log cabin home. They are a visual representation of your vision, helping you communicate your ideas to the architects, builders, and contractors. Log cabin designs help you layout your floor plan, dimensions, structural details, and aesthetic elements, ensuring that every aspect of your dream retreat is brought to life with precision.
Key Considerations When Choosing Your Log Cabin Design
Site Analysis
Before selecting a layout, conduct a thorough analysis of your building site. Consider factors such as topography, sunlight exposure, prevailing winds, and the surrounding landscape. Adapting your log cabin design to the natural features of the site will enhance its integration with the environment.
Purpose and Lifestyle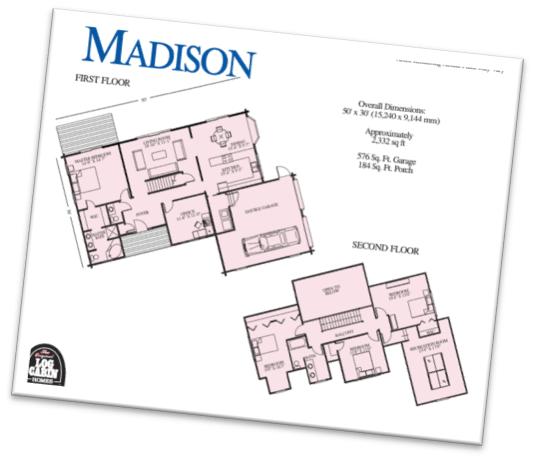 Define the purpose of your log cabin. Are you building a primary residence, a vacation home, or a cozy weekend getaway? Consider your lifestyle and preferences to ensure that the design aligns with your needs, whether it's open living spaces, extra bedrooms for guests, or a spacious kitchen for family gatherings.
Budgetary Constraints
Establish a realistic budge for your log cabin project. Designs can vary in complexity, and understanding your financial constraints will help you choose a design that not only captures your vision but also fits comfortably within your budget.
Energy Efficiency
Log cabins are known for their natural insulation properties, but integrating energy-efficient features into the design can enhance sustainability. Consider factors such as solar orientation, window placement, and the use of energy-efficient materials to optimize your log cabin's Eco-friendliness.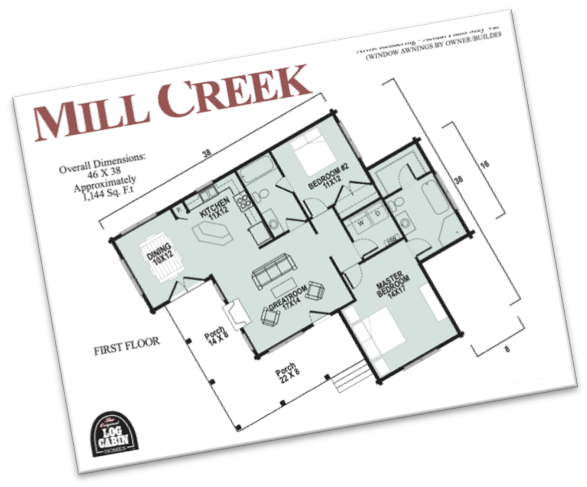 Inspiring Log Cabin Home Design Ideas
Classic Single-Story Retreat
Embrace the simplicity of a single-story log cabin with a spacious open floor plan, a central fireplace, and a covered porch for enjoying the outdoors.
A-Frame Elegance
Opt for an A-Frame design that combines classic cabin aesthetics with modern flair. Vaulted ceilings and large windows create a sense of openness, allowing natural light to flood the interior.
Multi-Level Escape
For those seeking a more expansive retreat, consider a multi-level log cabin with separate living spaces on each floor. This design provides privacy for guests or family members while maintaining a cohesive architectural style.
Rustic Charm with Modern Amenities
Blend the charm of a traditional log cabin with modern amenities such as a gourmet kitchen, spa-like bathrooms, and smart home technology for a perfect balance of comfort and rustic appeal.
Choosing the right log cabin home design is the first step toward turning your dream retreat into reality. Consider your lifestyle, budget, and the unique features of your building site to select a design that not only captures the essence of a log cabin but also aligns with your personal vision. With careful planning and attention to detail, your log cabin design can be the cornerstone of a cozy, charming, and enduring retreat that you and your loved ones will cherish for years to come.
Posted Date November 13, 2023
Written By Hannah Garciga