We jumped at the opportunity to participate in the multi-wood species log procurement offering on the Fall Equinox December 1, 2023 to December 31, 2023.
The Bald Cypress logs were purchased free of all duties and tariffs and were grown and raised here in the Carolinas in the good ole USA.
Our purchase of a large inventory of premium Bald Cypress logs at a great price allows us to offer a limited number of Bald Cypress log home packages at a heavily discounted price.
These Cypress packages will be offered at 50% off using our standard 8" x 6" Log Profile using the Builder/Dealer Wholesale Materials Specification.
Once they're sold, they're gone!
*Offering starts December 1, 2023 and ends December 31, 2023, or when sold out

Cypress has excellent durability making it one of the most dependable choices of species for log homes. Cypress is naturally resistant to rot and insects. Aside from its beautiful grain, it also has a natural preservative called cypressene. Cypressene is credited for preventing the growth of the fungi that causes decay. It is this same chemical makeup that makes Cypress more resistant to insect infestation than pine.
Your Home Design or Ours!
Lock into this promotion and take up to 36-Months for delivery under our 36-Month Lay-A-Way.
Read the "Cypress King" Story / Coronation Dateline 2/11/2012
Log Cabin Homes becomes the nation's largest cypress log home manufacturer.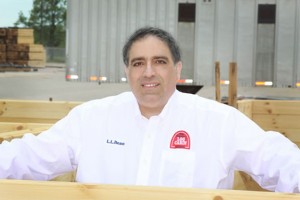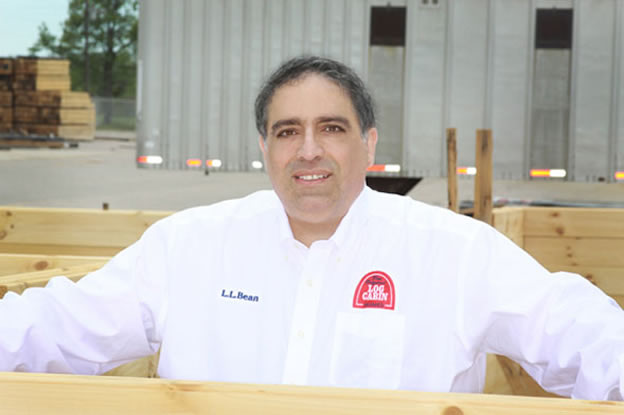 The 2012 building season started off with a bang for the Original Log Cabin Homes. Record sales and deliveries have prompted Log Cabin President Ernest Vesce to give the order to break ground for Log Cabin's third log cabin mill. Pine and Cedar log home sales have increased substantially with Cypress log home sales by themselves increasing more than eight fold resulting in Log Cabin Homes becoming the nation's largest cypress log home manufacturer.
But the story does not end there. In America we do have some kings. There is the "King of Rock n' Roll" Mr. Elvis Presley, the "Scorpion King" Mr. Dwayne "The Rock" Johnson and of course there is Walt Disney's "The Lion King."
In the Forest Products Industry there are many lumber barons but few kings. Log Cabin Homes rise to dominance in the cypress log home business has prompted industry peers to dub Log Cabin Homes President & lumberman Ernest Vesce "The Cypress King", becoming only the second man in the history of the cypress wood industry to hold this prestigious title.
Legendary Louisiana lumberman Frank B. Williams held the title in the first part of the twentieth century.