In the realm of architectural innovation, the concept of a "barndominium" has taken center stage, seamlessly blending the rustic allure of a log cabin with the functional elegance of a barn. This unique hybrid structure has captured the hearts of those seeking a harmonious blend of country aesthetics and modern comforts. One of the most captivating aspects of a log cabin barndominium is its interior, which exudes warmth, character, and a deep connection to nature. Together we'll explore the enchanting interior features that make a log cabin barndominium an exceptional choice for those yearning for a distinctive living experience.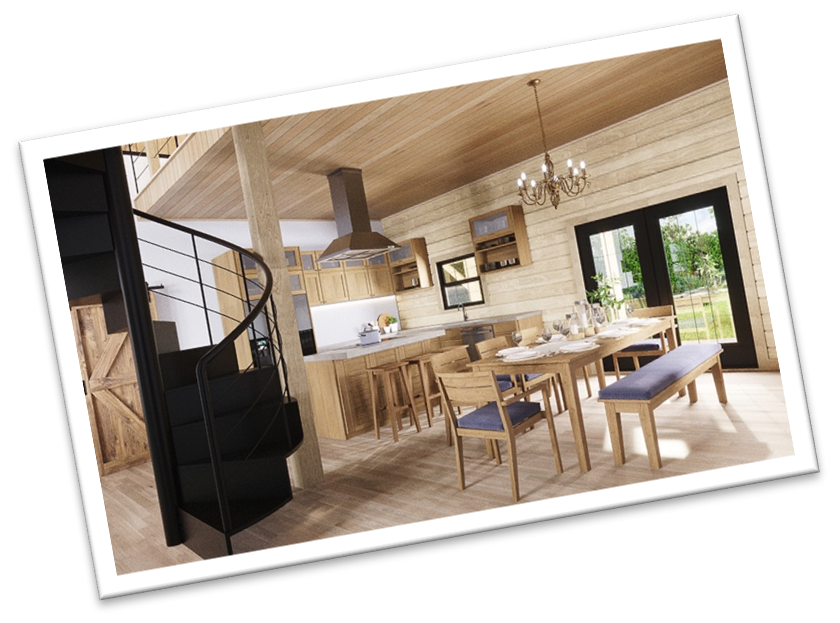 A log cabin barndominium's interior celebrates the authenticity of its construction materials. Wood reigns supreme in this setting, creating an atmosphere that immediately transports you to a cozy haven nestled within the heart of nature. The walls, ceilings, and even the floors are adorned with various types of wood, often left in their natural state or finished to bring out their unique grains and colors. This creates a sense of continuity and harmony, where every corner exudes the rustic charm that only wood can provide.
Barndominiums are known for their spacious interiors, and log cabin variants are no exception. The open floor plans often combine the kitchen, living, and dining areas into a single, flowing space that encourages interaction and shared experiences. This open layout not only accommodates large gatherings but also enhances the sense of connection with the surrounding landscape. Expansive windows and glass doors all natural light to flood the space, creating a seamless transition between indoor and outdoor living.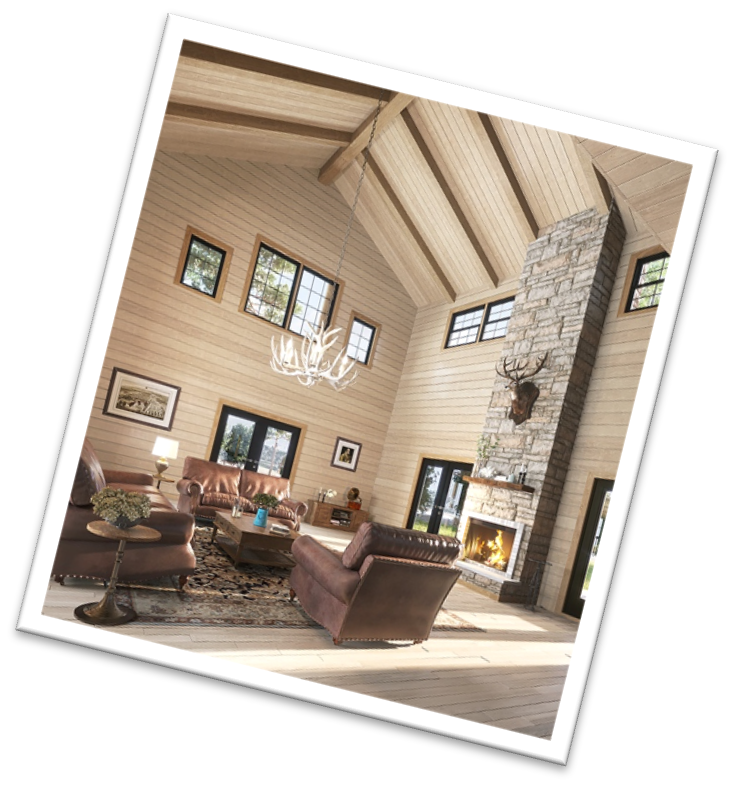 To complement the wooden elements, many log cabin barndominium interiors incorporate stone accents. From surrounding the fireplace to feature walls, these natural stone elements infuse the space with a touch of rugged earthiness. Whether it's rough-hewn stone or carefully arranged river rocks, these accents serve as a bridge between the organic charm of the outdoors and the comfort of outdoor living.
The log cabin aesthetic is synonymous with coziness, and barndominiums embrace this warmth through thoughtfully designed nooks and crannies. Window seats bathed in sunlight, built in reading nooks nestled by the fireplace, and charming alcoves for relaxation all contribute to the feeling of being cocooned in comfort. These spaces invite you to slow down, unwind, and savor the simple joys of life.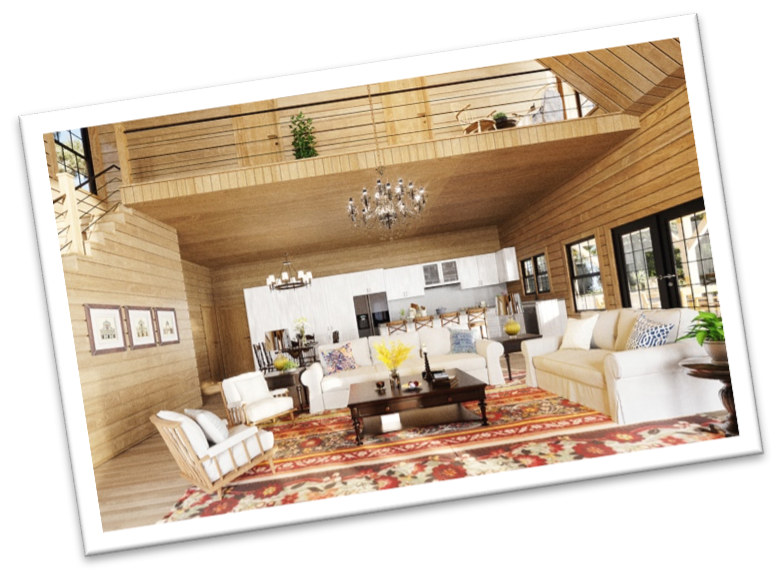 While a log cabin barndominium pays homage to traditional craftsmanship, it doesn't shy away from modern amenities. State of the art kitchens, luxurious bathrooms, and contemporary lighting seamlessly integrate into the rustic backdrop, offering the best of both worlds. The juxtaposition of hand-hewn wooden beams and sleek appliances creates an intriguing fusion that appeals to those who appreciate modern comforts without compromising on charm.
The interior of a log cabin barndominium is a testament to the power of architectural creativity. It showcases the art of seamlessly merging timeless rustic aesthetics with the conveniences of modern living. With its warm wooden embrace, open spaces, stone accents, cozy nooks, and a perfect balance between tradition and technology, the interior of a log cabin barndominium beckons you to embark on a journey where the tranquility of nature meets the allure of exceptional design.
Posted Date August 28, 2023
Written By Hannah Garciga