In a world characterized by fast paced living and ever-evolving technologies, the desire for simplicity and a closer connection to nature has only grown stronger. It's no wonder that the charm of log cabin farmhouses has endured throughout the years, offering a timeless retreat that harks back to a simpler way of life. These rustic abodes, rooted in tradition and authenticity, hold an irresistible appeal for those seeking solace, tranquility, and a genuine connection with their surroundings.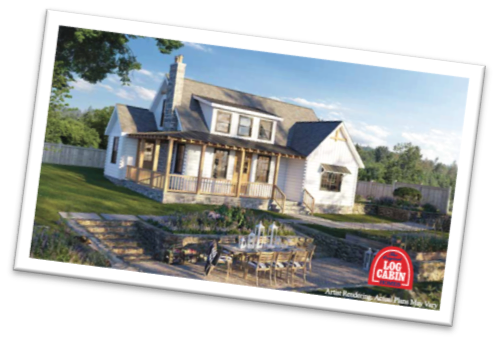 Log cabin farmhouses embody a sense of nostalgia, evoking memories of a bygone era when life was closely intertwined with the natural world. With their rugged, weathered logs and hand-crafted details, these homes showcase the artistry and craftsmanship of earlier generations. The rough-hewn textures and earthy color palette of the logs create an aesthetic that feels both inviting g and grounding.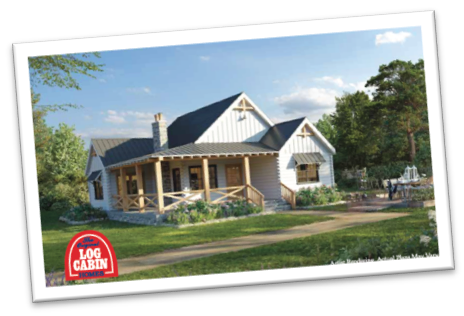 One of the defining features of log cabin farmhouses is their harmonious integration into the landscape. Nestled amidst rolling hills, forests, or expansive fields, these homes are designed to coexist with nature rather than overpower it. Large windows frame breathtaking views and allow an abundance of natural light to flood the interiors. This connection to the outdoors not only enhances the living experience but also fosters a deep appreciation for the beauty of the changing seasons.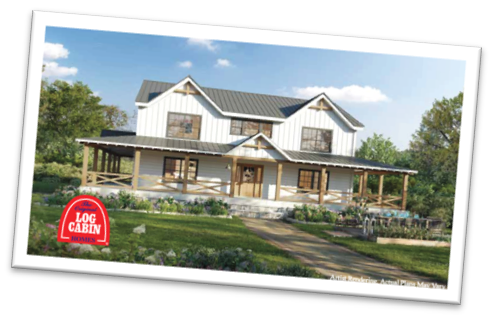 Modern life can often be overwhelming, with constant demands and distractions. Log cabin farmhouses offer a retreat from the chaos, a place where the pace slows down, and time seems to stretch. The crackling of a wood-burning fireplace, the scent of freshly cut timber, and the gentle rustling of leaves become the soundtrack of daily life. These homes encourage residents to unplug, unwind, and rediscover the simple joys of reading a book by the fire or taking a leisurely stroll along a wooded trail.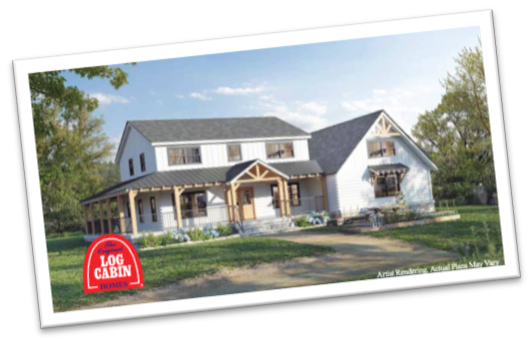 While log cabin farmhouses pay homage to a traditional architectural style, they also provide a canvas for creativity and personalization. Homeowners often infuse their spaces with modern amenities and design elements, striking a delicate balance between the past and the present. The result is a home that embodies the essence of rustic living while catering to contemporary needs.
Many log cabin farmhouses are located in rural areas or small communities, fostering a strong sense of camaraderie among neighbors. Residents often come together for shared activities such as farmers' markets, barn dances, and community gardening projects. This sense of belonging is a stark contrast to the anonymity often found in urban environments, further enhancing the appeal of log cabin living.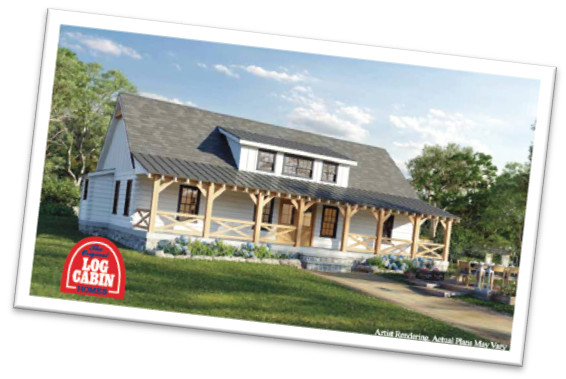 The sustainability of log cabin farmhouses is rooted in their use of natural materials and their focus on blending with the environment. Log homes have a smaller carbon footprint compared to traditional homes built with steel and concrete. Additionally, the durable nature of timber means that these homes can last for generations with proper maintenance, creating a lasting legacy for families to cherish.
Log cabin farmhouses offer more than just a place to live; they provide a lifestyle that celebrates simplicity, authenticity, and a deep connection to nature. In a world that sometimes feels disconnected and fast-moving, these homes remind us to appreciate the beauty of the natural world and the value of slowing down. Whether it's the rough texture of the logs, the warm glow of the fireplace, or the sound of the wind rustling through the trees, log cabin farmhouses offer a sanctuary where time stands still and life is savored.
Posted Date September 4, 2023
Written By Hannah Garciga