In an age where modernity often overshadows tradition, the allure of rustic living remains a timeless dream for many. The Original Log Cabin Homes Farmhouse Collection, a masterpiece of architectural craftsmanship, revives the charm of a bygone era while offering the comforts of contemporary living. Together we'll take a journey through this extraordinary collection, discovering what makes these log cabin farmhouses so special and why they continue to capture the hearts of homeowners and admirers alike.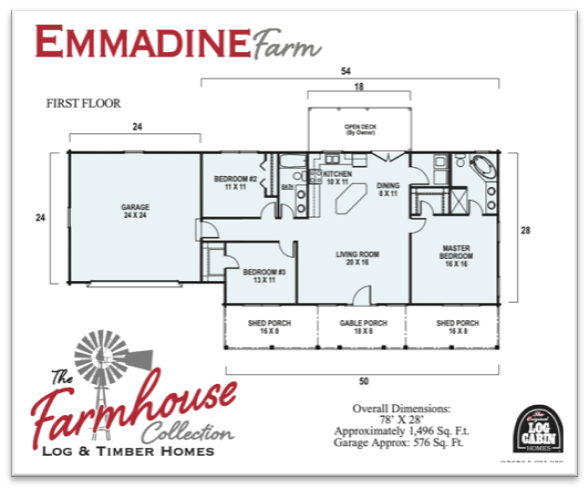 The farmhouse, often associated with a simpler and more authentic way of life, has always held a special place in the American ethos. It embodies the values of hard work, family, and a deep connection to the land. When combined with the time-honored art of log cabin construction, the result is a home that exudes rustic elegance and robust character.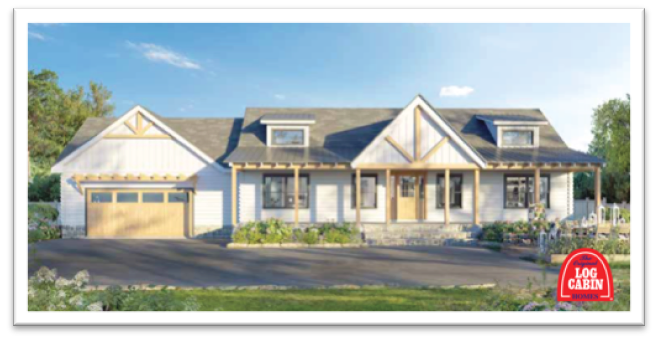 The Original Log Cabin Homes Farmhouse Collection embraces this essence with remarkable precision. These homes pay homage to the heritage of log cabin craftsmanship while embracing modern architectural trends. They are designed to provide the perfect blend of classic charm and modern amenities, making them suitable for families, retirees, and anyone seeking a slice of rural tranquility.
One of the defining features of the Farmhouse Collection is the use of traditional log cabin construction techniques. Each home is meticulously crafted using high-quality logs that are selected for their durability and aesthetic appeal. The logs are scribed and fit together with precision, ensuring a snug and weather-resistant fit.
The chink-style construction, with mortar applied between the logs, lends an authentic and rustic appearance to these farmhouses. The texture and warmth of the logs create an inviting ambiance that's hard to replicate with other building materials.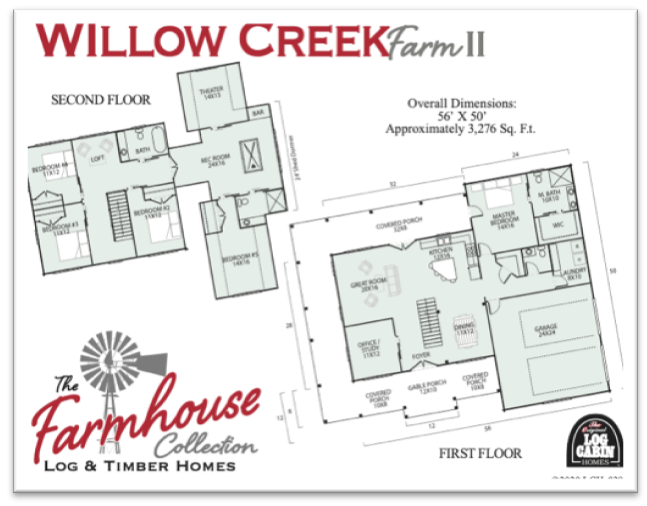 The Farmhouse Collection offers a wide range of design options to suit different tastes and needs. Whether you prefer a cozy retreat or a spacious family home, there's a farmhouse design that's perfect for you. From single-story cottages to multi-level residences, the collection includes various floor plans and configurations, allowing you to customize your dream farmhouse.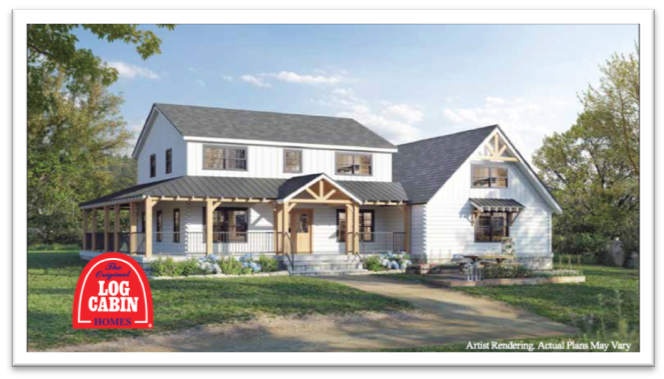 While these homes pay homage to the past, they are equipped with all the modern amenities and conveniences that make daily life comfortable. Modern kitchens with state of the air appliances, spacious bathrooms, energy efficient heating and cooling systems, and ample storage space ensure that you can enjoy the rustic charm of a log cabin without sacrificing comfort.
Wraparound porches, stone fireplaces, and open floor plans are common features that add to the Farmhouse Collection's appeal. These elements allow for easy entertaining and provide plenty of opportunities to enjoy the surrounding natural beauty.
One of the undeniable benefits of living in a log cabin farmhouse is the connection to nature. The Farmhouse Collection homes are often situated in picturesque settings, surrounded by woods, meadows, or rolling hills. Large windows and outdoor living spaces invite the beauty of the outdoors inside, creating a tranquil and refreshing environment.
The Original Log Cabin Homes Farmhouse Collection is more than just a series of houses; it's a testament to the enduring charm of rustic living. These homes seamlessly blend traditional log cabin construction with modern comfort, providing homeowners with the best of both worlds.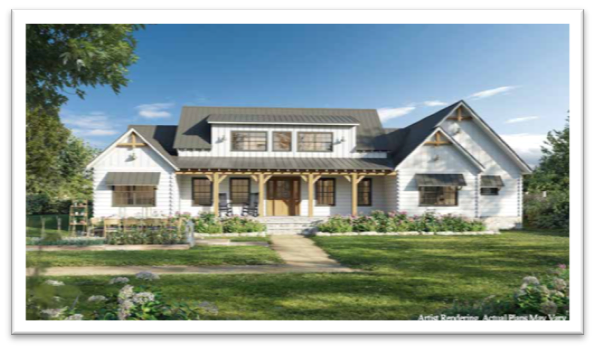 Whether you're drawn to the Farmhouse Collection for its architectural beauty, its connection to nature, or the sense of history it embodies, one thing is certain: these log cabin farmhouses are more than just houses; they're a way of life that captures the spirit of Americana.
So, if you're yearning for a home that combines classic charm with modern convenience, take a closer look at The Original Log Cabin Homes Farmhouse Collection. It might just be the key to unlocking your dream of a simple, more authentic, and utterly charming way of life.
Posted Date September 18, 2023
Written By Hannah Garciga