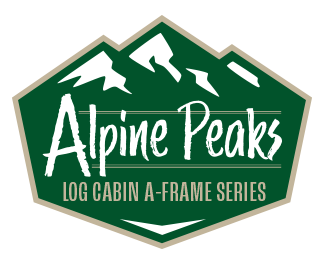 The Original Log Cabin Homes is proud to introduce a revival of the iconic original log cabin A-frames, a fusion of innovative design and timeless charm, taking architectural enthusiasts and nature lovers back to the roots of rustic elegance.
Inspired by the simplicity and functionality of traditional 70s-80s A-frame log cabins, the Original Log Cabin Homes captures the essence of classic design while incorporating modern amenities and sustainable materials. These structures are designed for individuals seeking a retreat that seamlessly blends with the natural surroundings, providing a serene and cozy haven in the heart of nature.
Each A-frame cabin is meticulously crafted using high-quality, timber and materials, ensuring durability, eco-friendliness, and a distinct aesthetic appeal. The architectural design offers a spacious, open concept layout with high ceilings, large windows, and a striking A-shaped roof, allowing for an abundance of natural light and a connection to the outdoors.
"Our aim is to bring back the nostalgia and simplicity of the original A-Frame Cabins while infusing them with modern comforts and sustainability," said Steve Brumfield. "These A-frames are not just structures; they are a testament to our commitment to preserving traditional craftsmanship and creating spaces that resonate with the beauty of the surrounding environment."
These cabins are designed for versatility, catering to various needs, whether used as a vacation getaway, a cozy guesthouse, an artist's retreat, or a tranquil home in the woods.
Key features of the Original Log Cabin A-Frames include:
Environmentally conscious construction methods
Customization options to suit individual preferences.
Integration of modern amenities while maintaining a rustic appeal
Ample natural light and a strong connection to nature
The release of the Original Log Cabin A-Frames marks a celebration of heritage and innovation, appealing to those who seek solace in the natural world without compromising on comfort and style.
The Original Log Cabin Homes has been in business for over 40 years and has built a reputation for quality and craftsmanship. Its log cabins and log homes are known for their durability and longevity, and the Original Log Cabin A-Frames are no exception.
For more information on the Original Log Cabin A-Frames and to see the full range of homes available from The Original Log Cabin Homes, visit their website at www.logcabinhomes.com .
Contact
Stephen Brumfield
Vice President
marketing@logcabinhomes.com
252-454-1519
Hannah Garciga
Marketing
hgarciga@logcabinhomes.com
252-454-1517