When it comes to designing a kitchen, the backsplash is a crucial element that can significantly impact the overall aesthetic and functionality. Among the myriad of choices available, two popular options stand out: solid color and patterned backsplashes. Both have their unique advantages and can transform the look of your kitchen. Together we will explore the pros and cons of each to help you make an informed decision about which option is better suited for your kitchen.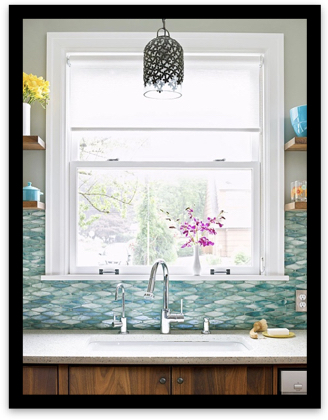 Solid Color Backsplash
Clean and Timeless Look
A solid color backsplash offers a clean and timeless appearance. It can create a sense of cohesion and simplicity in your kitchen, allowing other design elements to take the spotlight. Solid colors like white, gray, or beige can effortlessly blend with various kitchen styles, making them versatile options.
Enhances Visual Space
If you have a smaller kitchen or one with limited natural light, a solid color backsplash can help create an illusion of a larger and brighter space. Light-colored solid backsplashes reflect light, making the area appear more open and airy.
Easy to Coordinate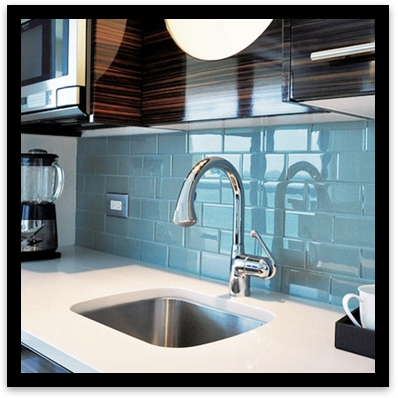 Solid color backsplashes are easier to coordinate with different countertop materials, cabinetry, and kitchen accessories. They provide a neutral canvas for other design elements, allowing you to change the overall look of your kitchen more easily by swapping out accent colors.
Patterned Backsplash
Adds Visual Interest
A patterned backsplash can be a striking focal point in your kitchen, adding personality and visual interest. Patterns can range from geometric shapes to intricate designs, enabling you to choose a style that complements your kitchen's theme and adds a touch of individuality.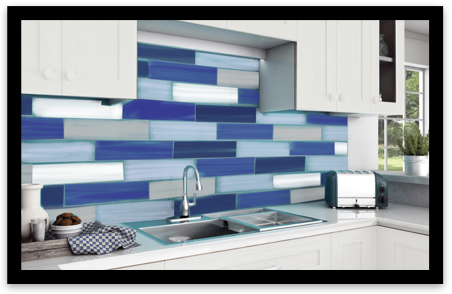 Conceals Stains and Splatters
One significant advantage of patterned backsplashes is that they can effectively conceal stains, splatters, and everyday kitchen messes. Busy patterns with multiple colors and intricate details can help camouflage any imperfections or smudges, keeping your kitchen looking cleaner for longer.
Statement Piece
If you want to make a bold design statement in your kitchen, a patterned backsplash can be an excellent choice. It can bring a sense of drama and personality, elevating the overall look and feel of the space. Patterned backsplashes work well when paired with simpler cabinetry and countertops, allowing them to take center stage.
Choosing between a solid color and a patterned backsplash ultimately depends on your personal style, kitchen design, and preferences. Solid color backsplashes offer a timeless and versatile appeal, while patterned backsplashes provide an opportunity to express individuality and add visual interest. Consider the overall aesthetic of your kitchen, the desired level of visual impact, and the practicality of maintenance when making your decision. Remember, both options can transform your kitchen and create a beautiful backdrop for your culinary adventures.
Date Posted July 17, 2023
Written By Hannah Garciga