When it comes to log cabin homes, the choice of wood color can significantly impart the overall look and feel of the space. Light and dark colored woods each possess unique characteristics that can enhance different aspects of the cabin's design. Together we will explore the qualities of light and dark wood in the context of a log cabin home, helping you make an informed decision when it comes to selecting the perfect aesthetic for your retreat.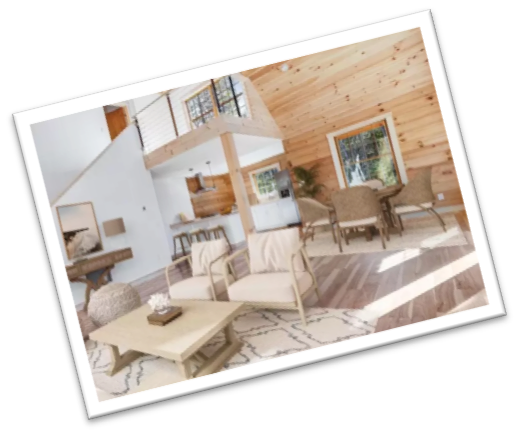 Light Colored Wood: Warmth and Airiness
Light colored wood, such as pine or birch, is renowned for its ability to create an atmosphere of warmth and airiness within a log cabin home. Lighter woods tend to reflect more natural light, making the space feel brighter and more expansive. This is particularly beneficial if your cabin has limited windows or if you want to counterbalance the rusticity of the logs with a lighter and more modern touch. Light wood can also enhance the perception of a more casual and relaxed ambiance, ideal for cabins aiming for a breach or cottage style vibe.
Dark Colored Wood: Elegance and Richness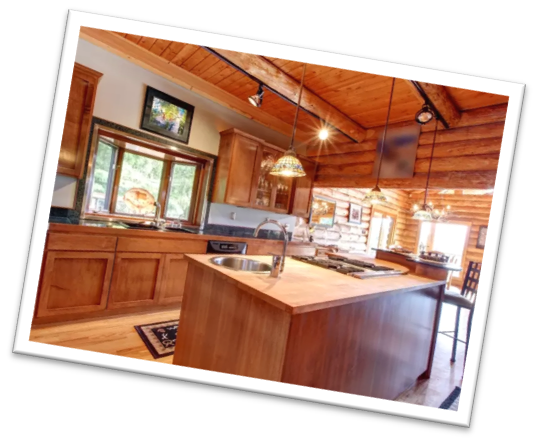 In contrast, dark colored wood, such as walnut or mahogany, offers an entirely different aesthetic to a log cabin home. Dark woods exude elegance, richness, and a sense of depth. They bring a level of sophistication and timelessness to the space, making them an excellent choice for cabins with a more traditional or formal design approach. Dark wood can add a touch of drama and create a cozy atmosphere, particularly in cabins that prioritize a warm and intimate setting.
Visual Impact and Contrast
Both light and dark colored woods have the potential to create stunning visual impacts and contrasts within a log cabin home. Light woods often pair well with lighter wall colors, allowing the natural beauty of the wood to take center stage. They provide a clean and fresh backdrop, allowing other design elements to pop and become focal points. On the other hand, dark woods can create a sense of drama and can be paired with lighter furnishings or accents to add contrast and visual interest. Dark wood can also be used strategically in smaller doses, such as in furniture or accent piece, to create a captivating focal point.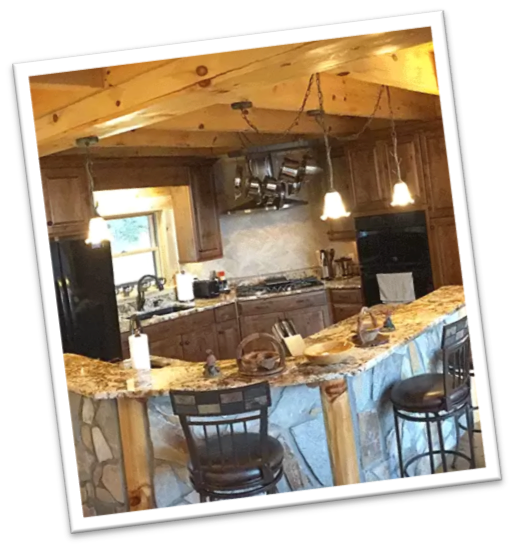 Maintenance Considerations
When choosing between light and dark colored wood for your log cabin, it's important to consider the maintenance requirements. Lighter woods tend to show scratches, dents, and stains more easily than darker woods. However, they can often be more forgiving when it comes to wear and tear, as they tend to show less fading over time. Darker woods, on the other hands, are often better at hiding imperfections and stains but may require more maintenance to maintain their rich color and finish. Regular cleaning and periodic refinishing may be necessary to keep dark wood looking its best.
The choice between light and dark colored wood in your original log cabin home ultimately depends on your desired aesthetic, the ambiance you want to create, and your maintenance preferences. Light woods offer a warm and airy feel, perfect for a more casual or modern cabin, while dark woods provide elegance and richness, ideal for a traditional or formal design approach. Whichever option you choose, remember that wood is a versatile and timeless material that will continue to the natural beauty and authenticity of your log cabin home for years to come.
Date Posted June 26, 2023
Written By Hannah Garciga