We are pleased to announce that we have just completed our fourth major acquisition in the last twelve months.
We have purchased all the rights, title and interest to all the furniture, fixtures, equipment, inventory, personal & intellectual property, home, cabin and structure designs, log buildings & display structures and real estate of Kuhns Brothers Log Homes, NC with all proceeds to its lender, Swineford National Bank.
For almost three decades, Kuhns Brothers Log Homes was one of the leading suppliers of Premium Log Home Packages in the nation.
We salute the Kuhns family for their many years of service to the log home industry.
This strategic acquisition now positions Log Cabin Homes as the industry leader in the supply of Premium Log Home Packages.
The asset purchase of Kuhns Brothers Log Homes, NC adds several beautiful models to our collection. The "Canyon Falls" and the "Mountaineer" are the first two to roll out. View their plans below.

OFFER #1
Canyon Falls
Click Here

OFFER #2
Mountaineer
Click Here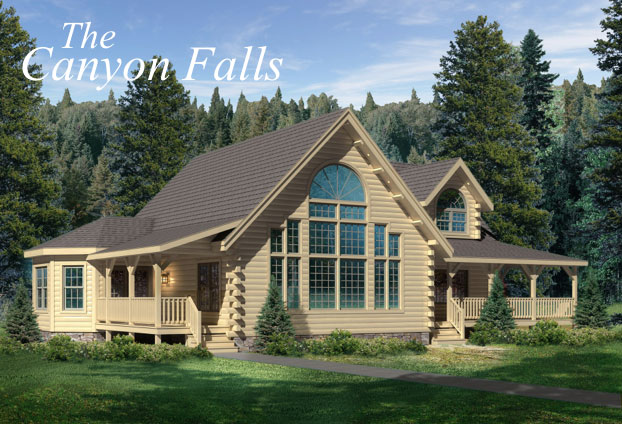 The Canyon Falls
36′ x 58′
Approximately 2,400 Sq. Ft.
List Price: $170,166
Your Price: $85,083
Log Profile: 8″ x 6″ Classic "D"
Species: Eastern White Pine
Specifications: Builder Dealer Wholesale Materials Specifications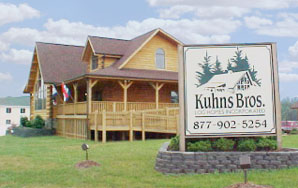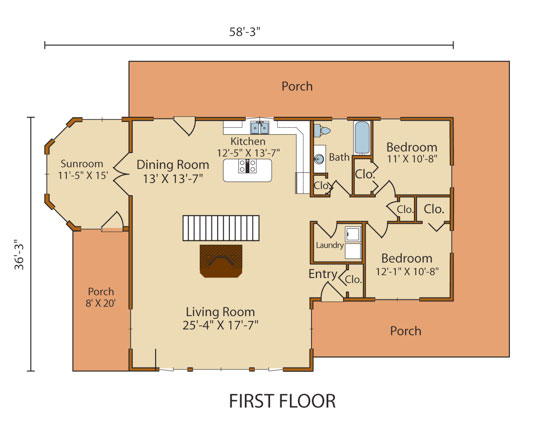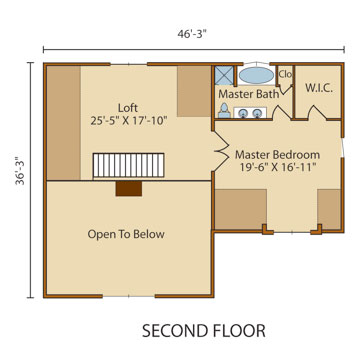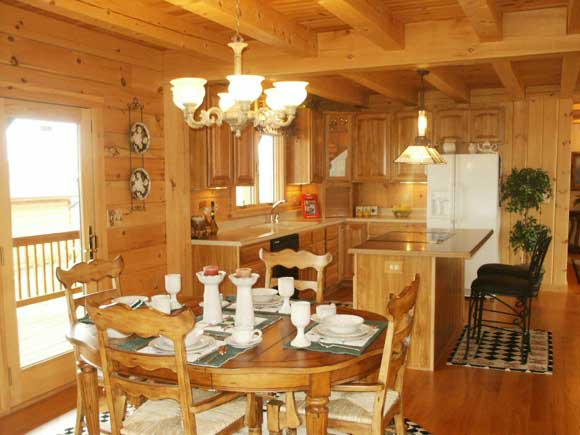 Notes:
You can add or modify the design. You CANNOT delete any components. Delivery must be taken within 12 months. This package must be secured with a 10% deposit. This package is brand new, FIRST QUALITY, with FULL WARRANTY. CLICK TO VIEW WARRANTY
Once They Are Sold… They Are Gone!
*Plus local sales tax and freight! F.O.B. Rocky Mount, NC
*As a Unique Liquidation Promotion this sale does not qualify for any other promotion or discount!