Westward Ho!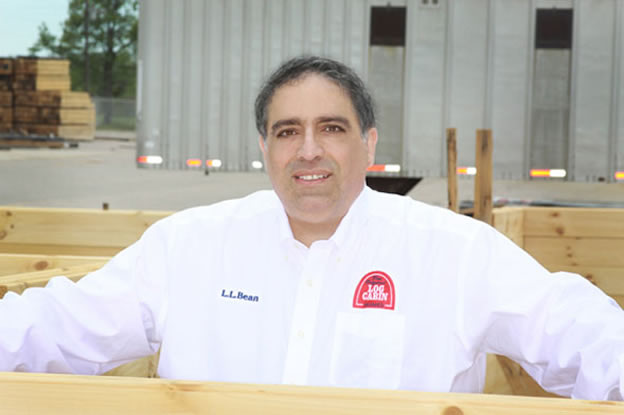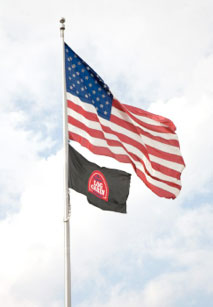 The former Southland Log Home Company model log home sales center located on Interstate 77 just north of Charlotte, North Carolina now flies the Log Cabin Homes flag.
Several years ago at a strategic planning meeting at Log Cabin headquarters in Eastern North Carolina; a map was rolled out during a heated discussion on where the next Log Cabin model sales center should be located.
During a break at the meeting a book on the shelf on American Journalists caught the eye of one of the management team and when he opened it, a quote from the famed eighteen hundreds newspaper editor Horace Greeley sprang out.
"Go west young man," proclaimed Mr. Greeley.
This proclamation sparked the minds of the team and so the decision was made to go west.
Westward Ho! Became the charge of the company. Going west continues to be a successful decision.
Last year the company went west and opened a model sales center in the Greensboro-Winston Salem, NC market place and this year went west again to the Charlotte area market place.
With Charlotte being the principal gateway city to the Appalachian Mountain chain; this new location well positions the company to one of its principal market places.
After the opening ceremony of the Charlotte model sales center, one of the management team pointed west and began to sing the song, "Kansas City here we come….."; a song and direction that would have made the late Horace Greeley Smile.
Memorabilia Found!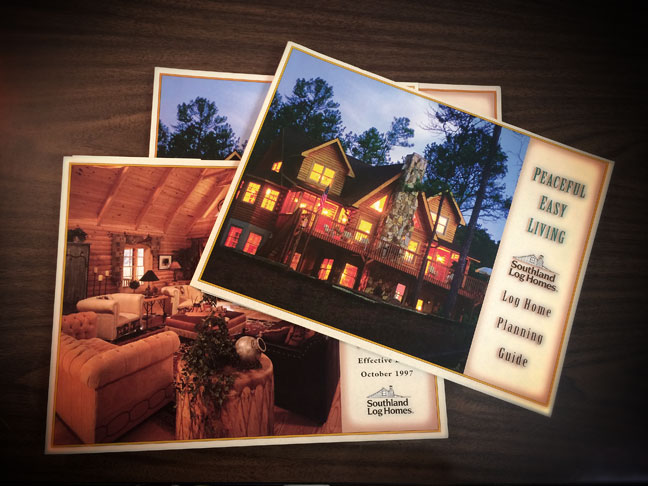 Mr. Taylor Approves!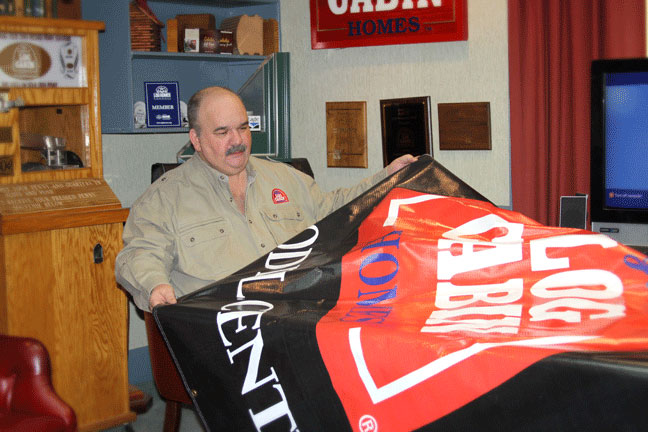 FROM THE LOG CABIN BOARD ROOM:
For millenniums a flag, banner, standard or pendant of a nation, group or force not only exhibited identity but was the symbol of unity, purpose and drive that led the charge and laid the claim.
Mr. Neal Taylor, leader of the A Team, who is a big proponent of "Rally Round the Flag"; gave his final approval of the Log Cabin banner that will be carried by the A Team at the Charlotte North Model Sales Center.