Log Cabin Homes I-95 Sales Center Recognized as a Roadside Attraction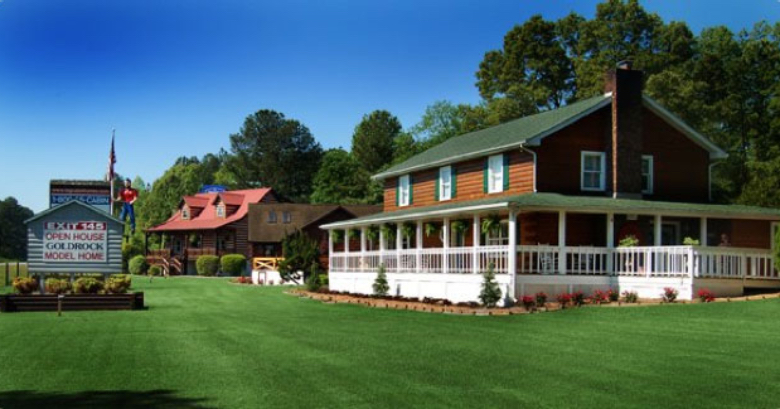 June 25, 2019, Rocky Mount, NC - The State of North Carolina, Department of Transportation has officially recognized the Log Cabin Homes sales center at exit 145 on I-95 in Rocky Mount, NC as a roadside attraction.
Among the many things to see at the sales center are the very large Paul Bunyan & Babe (The Blue Ox) statues towering more than 40 feet over the I-95 roadway adjacent to Old Glory waving in the breeze.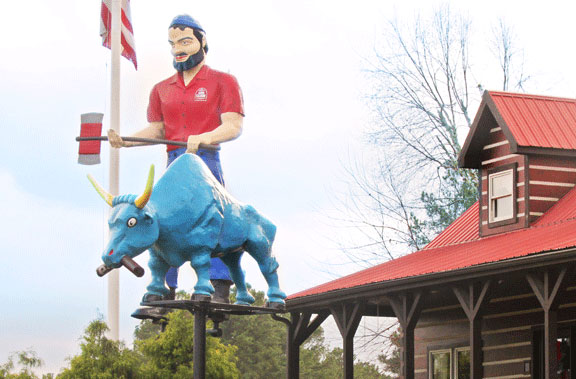 The statues date back to the 1960's where they were frequently seen along the highways throughout the USA. (CLICK HERE to read the full story).
Now they are part of our roadside nostalgia along with the tales of the legendary Paul Bunyan and his trusted Ox he called Babe.
There are daily tours Monday - Saturday with many opportunity for pictures and close-ups.
The Log Cabin Homes Roadside attractions are recognized on various information platforms and websites including RoadsideAmerica.com and RoadsideArchitecture.com.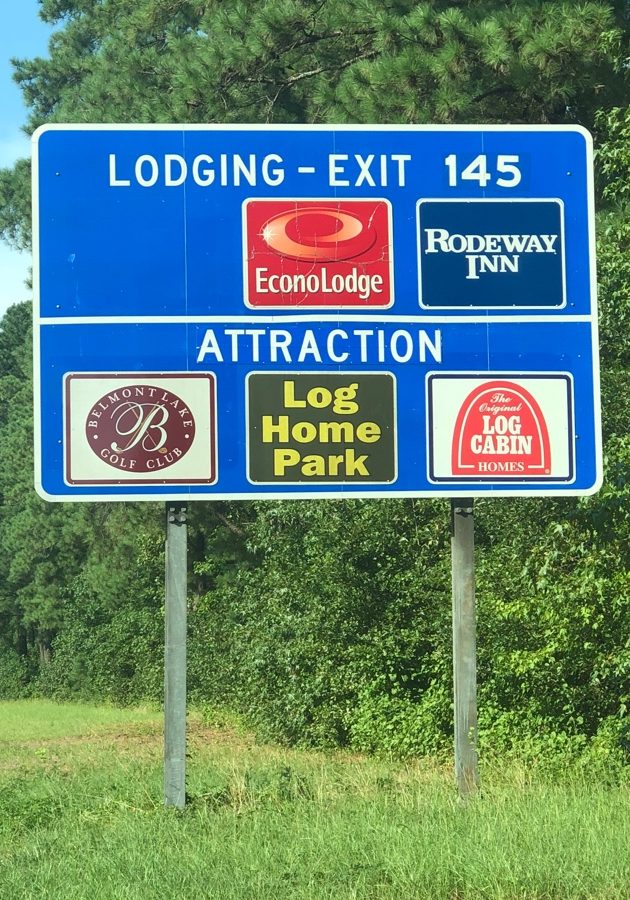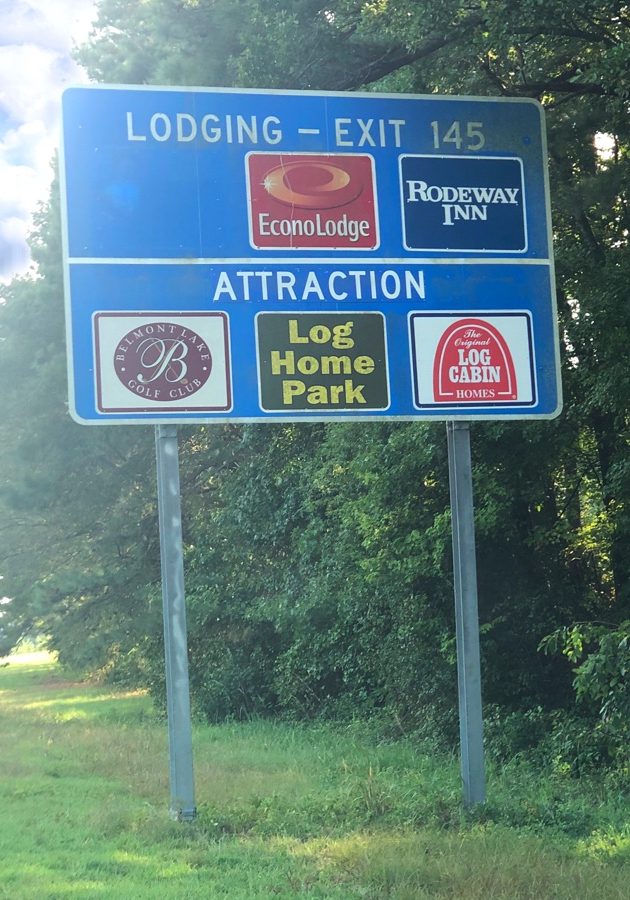 All signs erected by the State of North Carolina, Department of Transportation