In the world of architecture and interior design, the fusion of rustic elements with modern aesthetics has become increasingly popular. One setting where this combination truly shines is in the charming embrace of a log cabin home. A log cabin represents a traditional and cozy retreat, evoking images of crackling fireplaces, wooden beams, and a connection to nature. When skillfully infused with contemporary design elements, these rustic abodes can transform into a harmonious blend of old-world charm and modern convivence. Together we will explore how rustic meets modern in a log cabin home.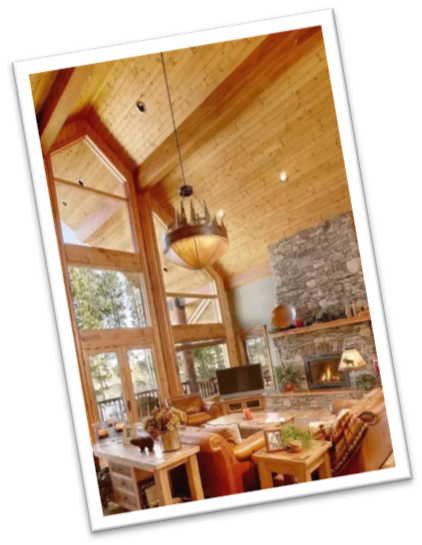 Embracing Natural Materials
One of the key characteristics of a log cabin is the use of natural materials, particularly wood. Whether it's hand-hewn logs or reclaimed timber, these organic elements provide a warm and inviting atmosphere. To merge rustic with modern, interior designers often balance the rawness of wood with sleek finishes and minimalist furnishings. For instance, polished concrete floors can blend beautifully against exposed wooden beams, while industrial style metal fixtures and furniture add a touch of contemporary fair.
Open Floor Plans and Abundant Light
Traditional log cabins often featured small, compartmentalized spaces due to the limitations of construction techniques.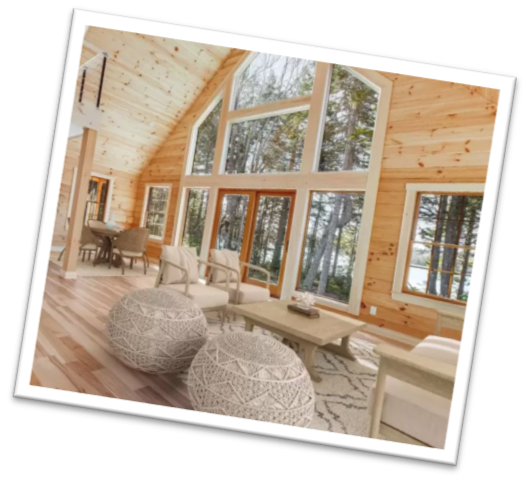 Modern log cabin design, however, embraces open floor plans, creating a sense of spaciousness and flow. Expansive windows and skylights are incorporated to maximize natural light, brightening the interiors and blurring the lines between indoors and outdoors. These design choices not only enhance the modern aesthetic but also showcase the beauty of the surrounding natural environment.
Contemporary Furnishings with Rustic Accents
When it comes to furnishing a log cabin with a modern touch, blending contemporary pieces with rustic accents is key. Sleek sofas and chairs in neutral tones can be complemented with plaid or fur throws, giving a nod to the cabin's cozy roots. Mixing textures like leather, linen, and velvet adds depth and richness to the space. Additionally, integrating elements like vintage wooden furniture or antler chandeliers can serve as focal points, bringing a touch of nostalgia and authenticity to the modern interior.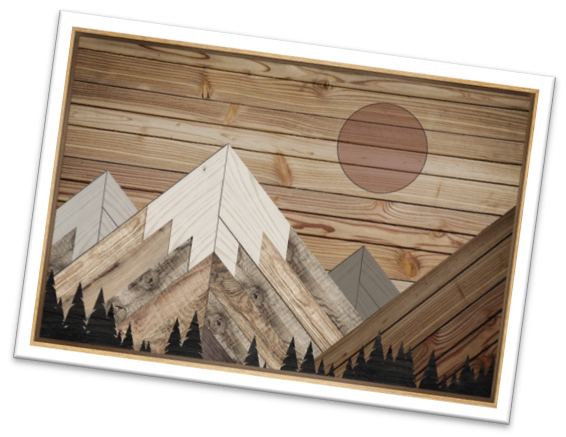 Harmonizing Color Palettes
Choosing the right color palette is vital in striking the balance between rustic and modern aesthetics. Earthy tones, such as warm browns, deep greens, and muted grays, create a rustic backdrop that harmonizes well with modern elements. Accent colors in vibrant hues can be introduced sparingly to inject energy into the space. By maintain a cohesive color scheme throughout the cabin, the rustic and modern elements seamlessly blend together, creating a visually appealing and cohesive environment.
Technology Integration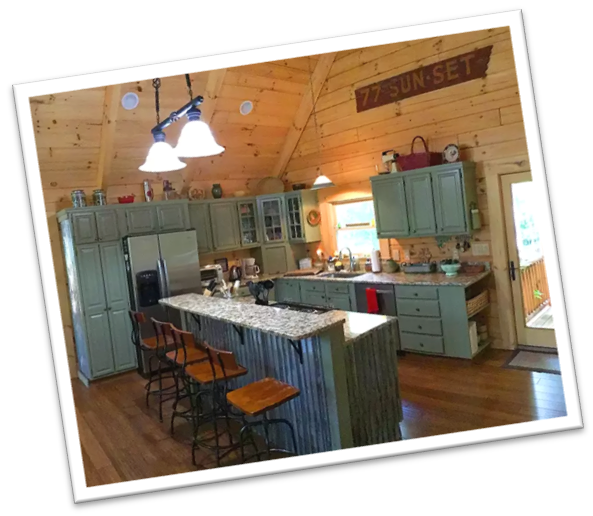 Incorporating modern technology into a log cabin home doesn't have to compromise its rustic charm. Small home systems can be discreetly integrated, offering modern conveniences while preserving the cabin's traditional appeal. For instance, hidden speakers cab be installed in the ceiling to provide immersive sound without detracting from the cabin's visual aesthetics. Additionally, modern energy-efficient appliances and lighting solutions can be seamlessly incorporated to enhance sustainability and efficiency.
The blending of rustic and modern in a log cabin home represents a harmonious convergence of tradition and innovation. By thoughtfully combing natural materials, open spaces, contemporary furnishings, harmonious color palettes, and technology integration, log cabins can become havens that effortlessly blend the charm of the past with the comfort and convenience of the present. The result is a space that embraces the best of both worlds a cozy retreat the retains its rustic allure while catering to the demands of contemporary living.
Date Posted July 3, 2023
Written By Hannah Garciga