Can you imagine it? Thanksgiving Day in an Original Log Cabin Home??? Can you hear the sound of laughter? Can you smell the aroma of turkey and pumpkin pie on Thanksgiving Day? When you walk into one of our homes you get the feeling of well… HOME. The family fulfillment and natural comfort of our homes warms your soul and you're flooded with all the memories you will make here. A log home just gives off a different feeling to all who enter and it truly is unlike any other home. We at The Original Log Cabin Homes believe in the importance of family and keep that in mind when designing our homes. Our log homes and cabins offer the best possible plans for entertaining guests with many gathering spaces, sunlit windows, large wrap around porches, and high ceilings. Take for instance our "Magnolia" plan with all its natural splendor.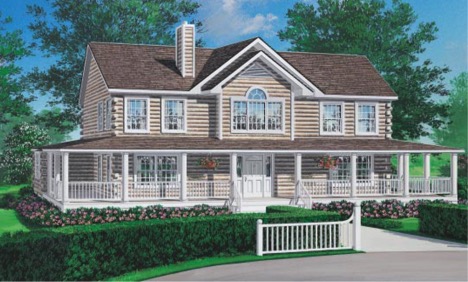 This home was built for family gathering offering an easy flow from Kitchen to Dining and breakfast rooms. A pass thru kitchen window feature allows that while you cook your still able to converse with guests in the great room. A gorgeous wrap around porch and sunroom allows the nature seeker to retreat outdoors taking in a crisp fall day.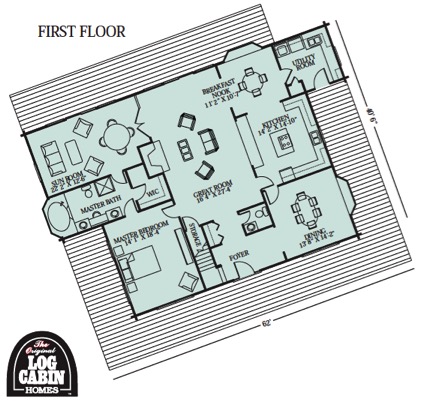 Four bedrooms and a loft space offering plenty of room for out of town guests to feel comfortable while giving the owners the privacy they deserve.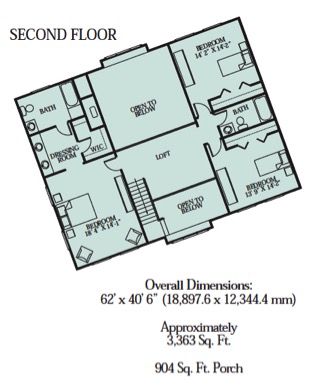 Our homes truly offer the entertaining space you're longing for this holiday. Why not contact us today to get started building the home of your dreams? What more could you be thankful for than being home with family? You can start with looking at all the plans we have to offer, or we can design one specifically customized for you. We can customize any home to fit your lifestyle and budget. This home can be made smaller if it is larger than you require without losing a great layout for entertaining family and friends. You could be Home by next thanksgiving. Happy Thanksgiving and don't eat too much turkey. Gobble! Gobble!
Until Next Time,
Jennifer