In a world that seems to move faster every day, there's a timeless appeal to escaping the hustle and bustle, finding solace in nature, and creating a space that mirrors the tranquility of the great outdoors. The Original Log Cabin Homes Alpine Peaks A-Frame Log Cabin Series epitomizes this desire, offering a harmonious blend of rustic charm and modern comfort.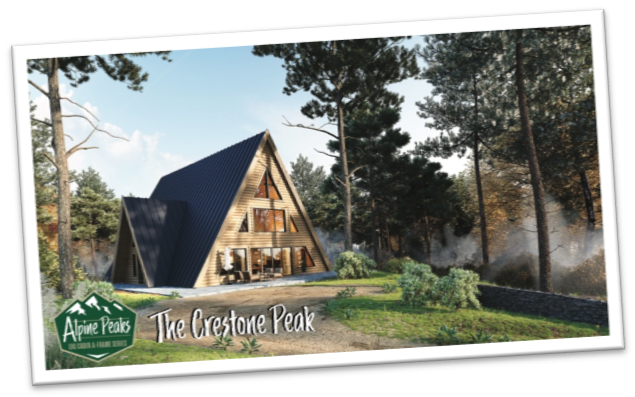 The log cabin has a rich history, deeply embedded in the American narrative. Evolving from simple structures built by early settlers, log cabins have come a long way. The Alpine Peaks A-Frame Log Cabin Series by The Original Log Cabin. Homes pays homage to this tradition while adding a touch of contemporary elegance.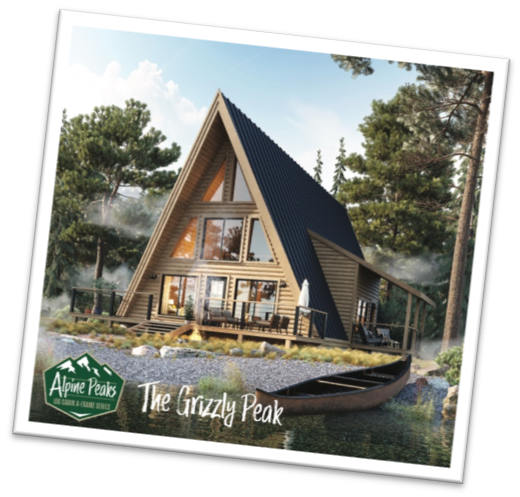 The A-frame design is a hallmark of the Alpine Peaks series, offering a distinctive silhouette that perfectly complements natural landscapes. The steeply pitched roof not only sheds snow efficiently but also provides a sense of spaciousness and openness within. This design is not just practical; it's a statement, an architectural ode to simplicity and functionality.
The Original Log Cabin Homes is renowned for its commitment to quality craftsmanship. The result is not just a house but a work of art, where the character and texture of the logs tell a story of time-honored tradition.
One of the standout features of the Alpine Peaks A-Frame Log Cabin Series is its flexibility. The Original Log Cabin Homes understands that each homeowner has a unique vision for their dwelling. Whether it's the size, layout, or finishing touches, customization options, allowing individuals to create a home that truly reflects their style and preferences.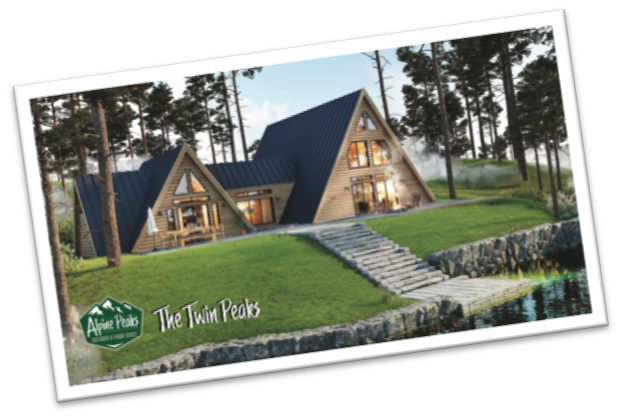 In an era where sustainability is paramount, the Alpine Peaks series stands out for its commitments to environmentally friendly practices. The use of renewable resources and energy-efficient design principles not only aligns with modern sensibilities but also ensures a minimal ecological footprint.
While the Alpine Peaks A-Frame Log Cabin Series pays homage to tradition, it doesn't compromise on modern conveniences. These cabins are equipped with the latest amenities, from state-of-the-art kitchens to spa like bathrooms, ensuring that residents can enjoy the serenity of nature without sacrificing comfort.
The Original Log Cabin Homes Alpine Peaks A-Frame Log Cabin Series is more than just a collection of houses; it's an invitation to a simpler, more connected way of living. As we navigate the complexities of the modern world, these cabins stand as a testament to the enduring appeal of craftsmanship, nature, and the timeless allure of the log cabin. Embracing the Alpine Peaks series means embracing a lifestyle where the beauty of the outdoors meets the comfort of home.
Posted Date November 20, 2023
Written By Hannah Garciga