In a world characterized by fast paced urban living and modern conveniences, the idea of living in a log cabin might seem like a step back in time. However, the allure of log cabin living goes beyond nostalgia; it offers a unique lifestyle that's both comforting and fulfilling. Whether you're seeking a peaceful retreat, a more sustainable way of living, or simply a closer connection to nature, log cabin homes have much to offer. Together we'll explore why you should consider living in a log cabin and the countless benefits that come with it.
One of the most compelling reasons to choose a log cabin is the opportunity to immerse yourself in nature. Log cabins are often situated in picturesque locations, surrounded by forests, lakes, or mountains. The connection to the natural world is undeniable, allowing you to enjoy the beauty and serenity of your surroundings daily. Wake up to the soothing sounds of birdsong, breathe in the fresh mountain air, and take in stunning views from your doorstep. Living in a log cabin provides an ideal environment for those who yearn for a closer relationship with nature.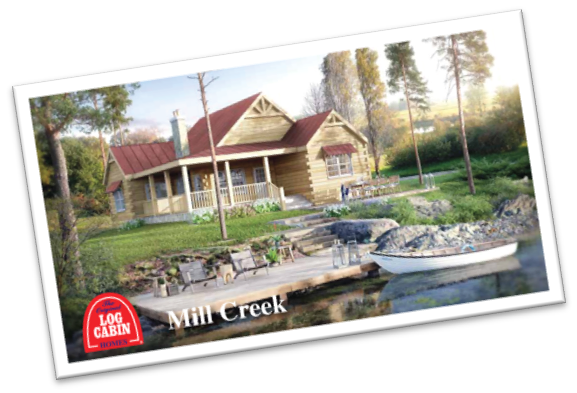 Log cabins are inherently sustainable homes. They are constructed using renewable and natural materials, mainly timber from responsibly managed forests. Unlike many modern houses that rely heavily on concrete and steel, log cabins have a smaller carbon footprint and contribute less to environmental degradation. Furthermore, the thick log walls provide excellent insulation, reducing energy consumption and lowering heating and cooling costs. By choosing to live in a log cabin, you're making a positive environmental impact with enjoying the benefits of energy-efficient living.
Log cabins exude a timeless rustic charm that's hard to replicate in contemporary homes. The warmth of wooden interiors, the crackling of a wood burning fireplace, and the cozy ambiance make log cabins incredibly inviting. There's something magical about the simplicity and authenticity of log cabin living. It provides a sanctuary from the chaos of modern life and allows you to unwind in a tranquil and comfortable setting.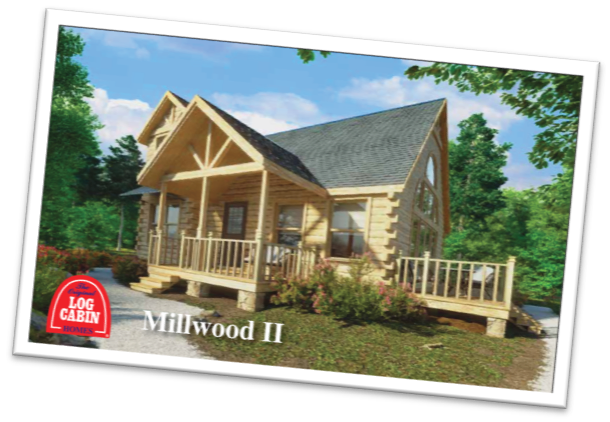 Log cabin homes are known for their durability and low maintenance requirements. The sturdy logs are naturally resistant to pests and decay, making them less susceptible to damage. Additionally, the need for frequent painting or exterior maintenance is minimal, which can save you both time and money in the long run. This leaves you with more time to enjoy your surroundings and less time spent on home upkeep.
If you're tired of the hustle and bustle of city life and yearn for a simpler, slower-paced existence, a log cabin can be your refuge. Log cabin living encourages a more laid-back lifestyle. You can spend your days hiking, fishing, or just unwinding on the porch with a good book. The absence of constant distractions and the beauty of nature will help you disconnect from the stressors of daily life.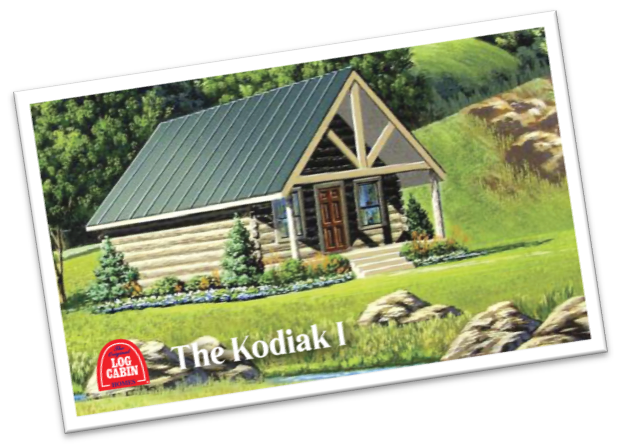 Living in a log cabin home offers a unique blend of natural beauty, sustainability, and rustic charm that appeals to individuals seeking a more meaningful and fulfilling way of life. It's an opportunity to reconnect with nature, reduce your environmental impact, and simplify your daily existence. If you've ever dreamed of a life nestled in the woods, where tranquility and authenticity reign supreme, a log cabin home might be the perfect choice for you. Embrace the rustic charm and embark on a journey towards a more fulfilling and harmonious way of living.
Posted Date September 11, 2023
Written By Hannah Garciga